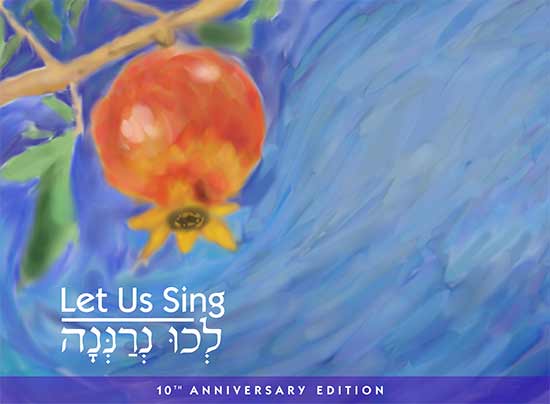 L'chu N'ran'nah
is an egalitarian traditional bencher
with an alternative edge.

10th anniversary revised and expanded edition now 184 pages 5.5×7.5, includes a rich collection of blessings, z'mirot, short songs, Havdalah, and a whole new section with additional z'mirot, short songs, popular Yiddish songs and
even Bendigamos.  You can order the old cover or the new; everything inside is the same.

L'chu N'ran'nah Birkat HaMazon contains the blessings after the meal  (traditional and abbreviated forms) and the Sheva Brachot.  It is a 32-page booklet, saddle stitch-bound.

L'chu N'ran'nah, blessings before and after the meal, z'mirot and songs for Shabbat, festivals, and other occasions, contains approximately 160 pages. It is perfect bound.
About the Tenth Anniversary
(5th) Edition
L'chu n'ran'nah! Come, let us sing! This phrase which opens Kabbalat Shabbat psalms invites us to honor and celebrate Shabbat with song and blessing. 
What makes this bencher so special?
This bencher uses a three-column linear format–transliteration, Hebrew text, and translation appear side by side on each page. Raised dots separate syllables in transliteration, making it easier to read. 
Benching options include complete, abbreviated, and contemporary. Within the text, optional insertions are given in square brackets. Alternatives, from which to choose one, are given between angle brackets
Efforts have been made to produce as accurate a Hebrew text as possible. The notes point to biblical and rabbinic sources and explain difficult passages. 
This new edition includes a 32-page supplement with an eclectic mix of z'mirot, Yiddish songs and other songs–old favorites, as well as the recently popular.
DISCOUNTS:
$4.00 for 100 or more, $3.75 for 200 or more; $3.50 for 300 or more.            .
DISCOUNTS:
$1.69 for 200 or more; $1.59 for 300 or more; Imprint free for 200 or more.
OVERSIZE EDITION:
160 pages 6.9×9.4, same pages as original full version.
Finally!  A truly great bencher.  At once thoughtful and scholarly, informative and open-minded, poetic and accessible.  An emblem of Judaism as the havurah movement has sought to present it. A bencher "mit ale mayles," Yiddish for "having every good quality you could think of."  Yishar koah to its editors!
This easy-to-read bencher contains lovely nongendered translations of the Hebrew, excellent explanations of many of the prayers, and alternatives to the traditional liturgy that will be inviting to many kinds of families.
is a Judaica Librarian ( University of Toronto; emeritus) and scholar of Medieval Biblical Exegesis and Karaism. He is one of the editors of Siddur Chaveirim kol Yisraeil .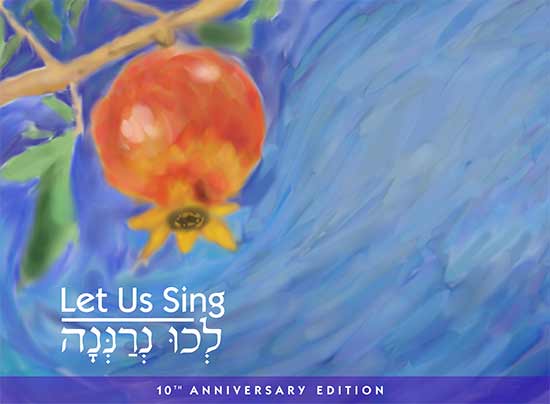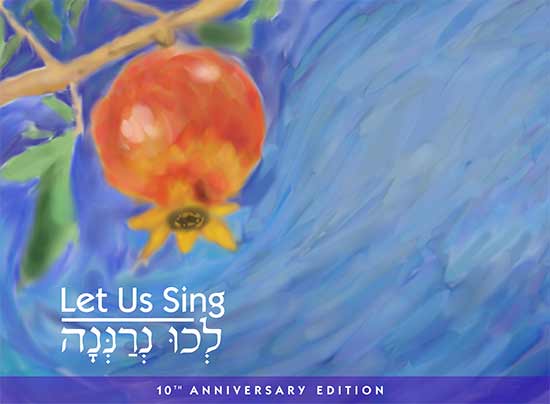 teaches physics at George Mason University in Virginia, and is on the organizing team of Minyan Segulah on the DC/Maryland border.
is a past chair of the National Havurah Committee, and past president of Temple Beth Israel in Waltham, MA. He dabbles in creative liturgy and is the main editor of Siddur Chaveirim kol Yisraeil .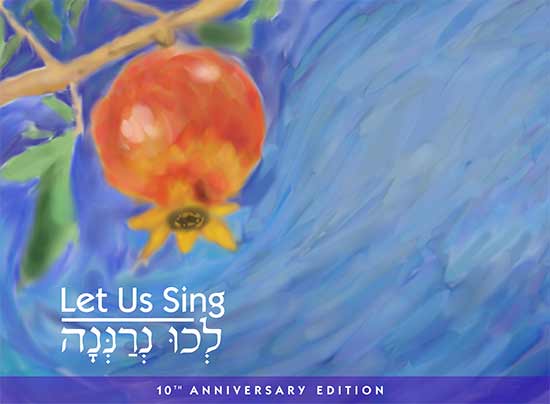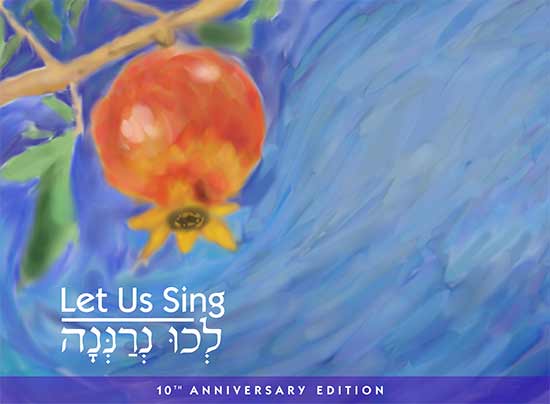 teaches at the Hadar Institute.  She enjoys singing z'mirot and niggunim with family and friends on shabbat over a nice bowl of soup.
teaches at the Hadar Institute where she is also a coach for Pedagogy of Partnership. She and her daughter Adira learn the weekly  Torah portion together and talk about it in the podcast Torah Time.